Since is was a child I have always found a freedom and joy in physical activity. For many years I did a lot of running and played football. But in my late twenties, I found myself waking up every morning with stiffness, aches and pains in my joints and whole body. I knew that I had to change something, if I wanted to keep my body strong and healthy. So I finally started a regular yoga practice and after a short time I felt the positive changes in my body and mind. At that point I knew, that I wanted to guide yoga classes myself and give this further to other people.
I quit my full time job as a social worker and did my first yoga training in Los Angeles, US 2013.
Since then I have been guiding yoga full time in- and outside of Denmark. Today I teach yoga to a variety of people from big companies to homeless women in Copenhagen.
One of the beauties of yoga is that it is a personal and individual journey, but we can do it in company with others.
Yoga goes beyond any other exercise. Not only do you achieve strength and flexibility and a more balanced physical body.. yoga affects your mindset in the most positive way.
You build a stronger body awareness, body and mind connection, stronger intuition. If you are stressed out, suffering from depression, anxiety, low self-esteem etc, yoga will help you relax and calm your body and mind. You will get to know and understand yourself better, feel happier, stronger and more free.
In other words you will enjoy even more being you more.
We are all unique and different individuals  and have different needs and challenges.. Yoga gives you exactly what YOU need at the right time in your life.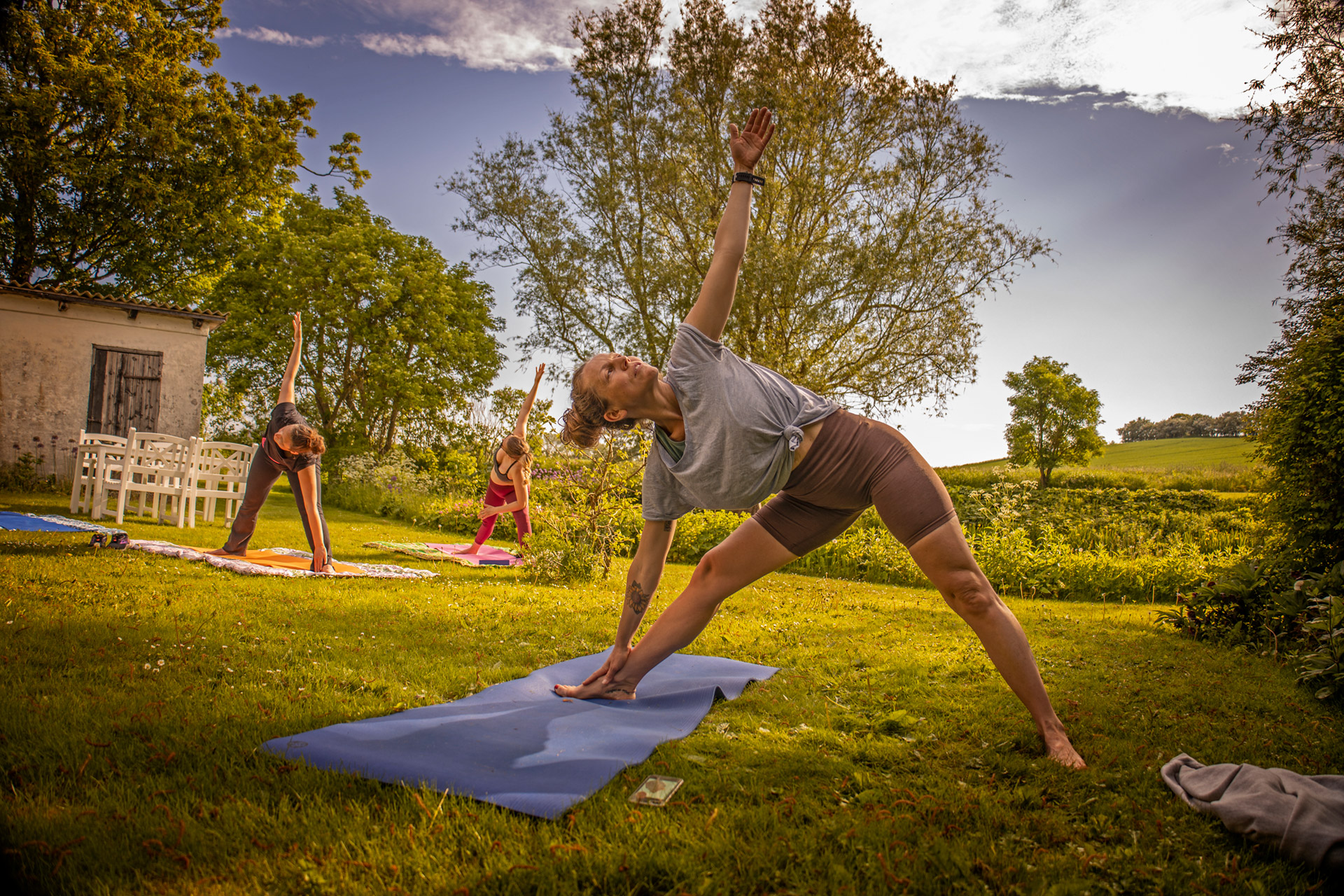 We are all unique and different individuals  and have different needs and challenges.. Yoga gives you exactly what YOU need at the right time in your life.
Sometimes we can't put words on how we fell but the body knows how to release and rebalance unbalances..
So do not hesitate, it is never too late or too bad to start your yoga journey 🙂
I believe that yoga can be for everyone, no matter age and experience with yoga. It is just about finding the type of yoga and yoga guide that suits you, where you are in your life at the exact moment.
With my yoga guidance I hope to create a safe and comfortable space where you do not have to perform or follow anyoneelse rules or normes. You just come as you are, breathe deep, feel and respond to what you feel.
I would like to invite you to take in the ease. To let go off the "no pain no gain"  approach to your exercise and life in general, that I believe many of us has taking with us throughout our lives.
When I first got introduced to Strala Yoga I felt it inside my body, inside my heart, and my soul. I felt how good it feels to approach things with more ease and less struggle, and to be kind to myself, both my body and soul, just like I am kind to others.
Life does not have to be hard. Life should not be a fight or a struggle. And ease does not equal laziness. You can be strong in an easy going way. You will find yourself even stronger. Because your breath and energy will flow and you will open up your body and mind, and access your strenght, creativity and full potential.
You will feel free, happy and absolutely amazing.
Strala Yoga training Ready to Lead – New York with Tara Stiles 2016
Pilates Reformer training- Copenhagen with Gitte Salling 2016
Barre training – Copenhagen with Camilla Malmberg 2016
Bikram Yoga Teacher training 2013 – Los Angeles with Bikram Choudhury
Taught yoga full time since 2013 in and outside of Denmark